GravelGuard is a lightweight ground reinforcement tile suitable for gravel applications, for example: Domestic driveways, Paths and Shed bases.
GravelGuard is manufactured from 100% recycled polypropylene (plastic) and is certified to 40 tonnes per square metre (m²) and offers an unimpeded flow to surface water. Each GravelGuard tile is incorporated with geotextile for reduced weed growth.
For installation details please refer to our article "How to Install GravelGuard"
GravelGuard is designed to be used with gravel/shingle infill only.
GravelGuard (281074)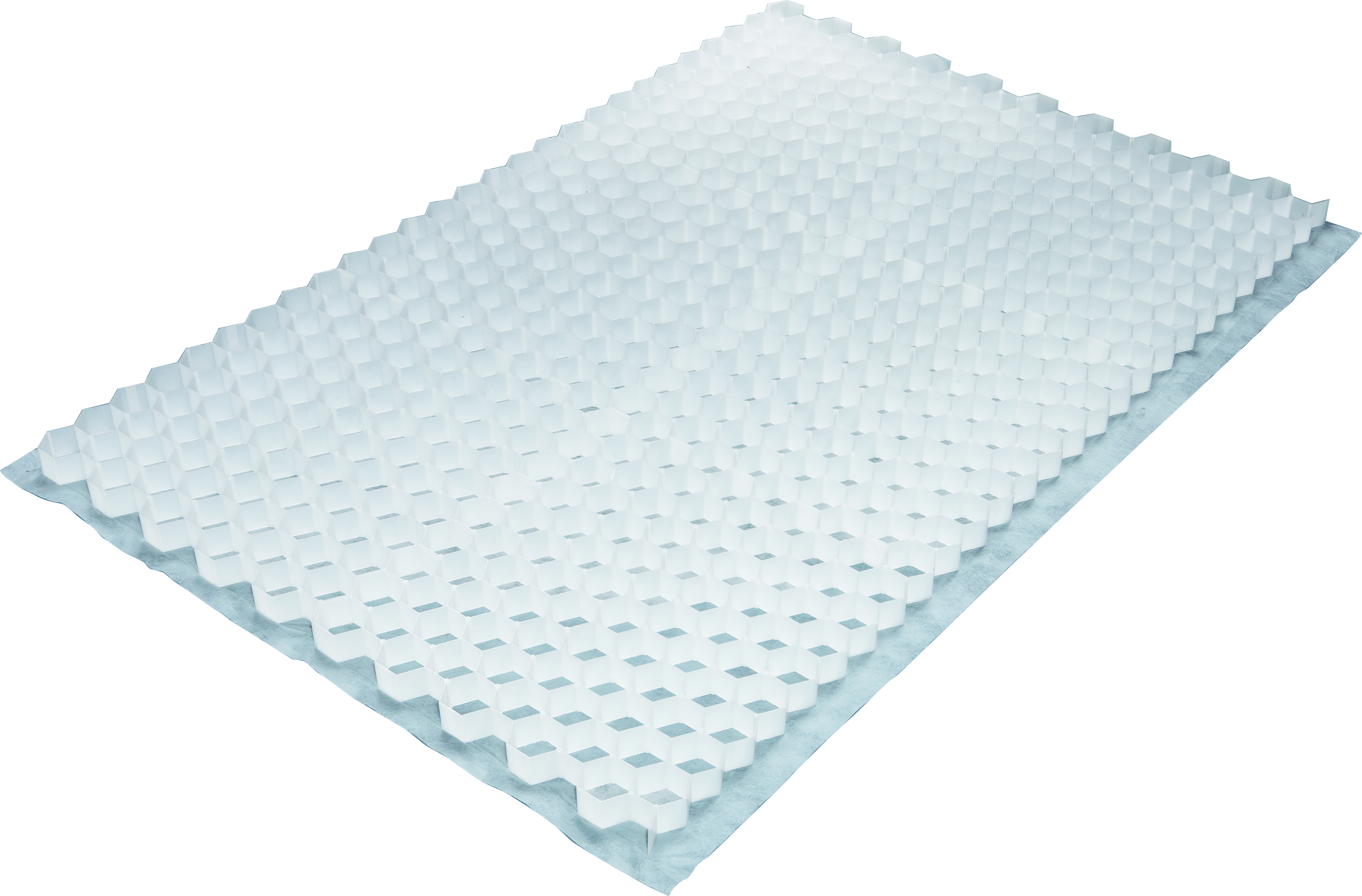 Overall Dimensions
Length 1520mm x Width 1180mm x Depth 32mm
Weight 4kg per tile.
Tiles are supplied individually from most Builder's Merchants, 16 tiles per pallet, 1 pallet covers approximately 28.7m².
To view full product details please visit www.aco.co.uk