The HexDrain Accessory Bag (19287) consists of the items shown below. For further information regarding the use of the outlet connector please refer to our article "What's the Sump Unit For?" in addition to providing a connection to the sump unit you could connect 110mm diameter PVC-U vertically directly onto the outlet connector.
ACO would always recommend using End Caps at either end of a channel run unless a corner unit has been installed, the end caps are reversible and one side fits onto HexDrain while the other side fits onto RainDrain, some modification of the end cap is required but details are stamped clearly onto the end cap. To provide a watertight seal ACO would recommend securing the end cap using an appropriate sealant, then backfilling against the outside of the end cap with concrete.
The leaf guard is designed to be installed into your selected outlet point in the base of the channel, the leaf guard simply pushes into place and prevents any larger debris from entering your outlet pipe or sump unit and causing a blockage. Any debris caught by the leaf guard can easily be removed by hand after removing the grating to access the channel.
Outlet Connector (Part of Accessory Bag 19287)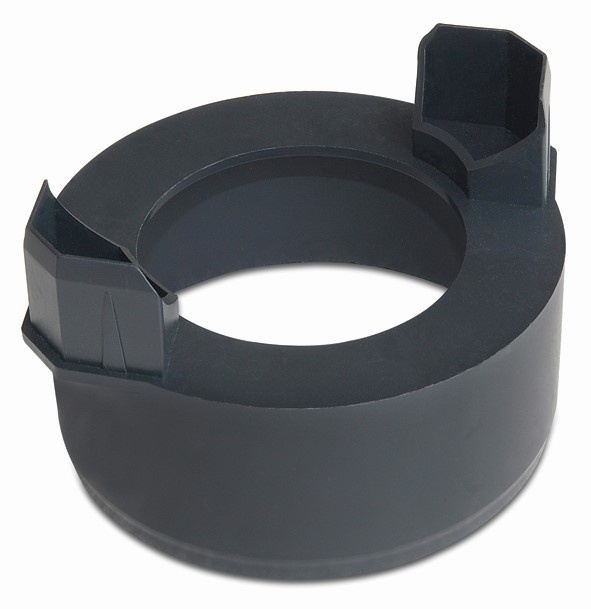 2 x End Caps (Part of Accessory Bag 19287)
Leaf Guard (Part of Accessory Bag 19287)
To view full product details please visit www.aco.co.uk