The HexDrain Corner Unit has several uses, to change the direction of the run by 90°, to form a T-junction, to connect to a rainwater downpipe or as an outlet connection.
Corner Unit (19559)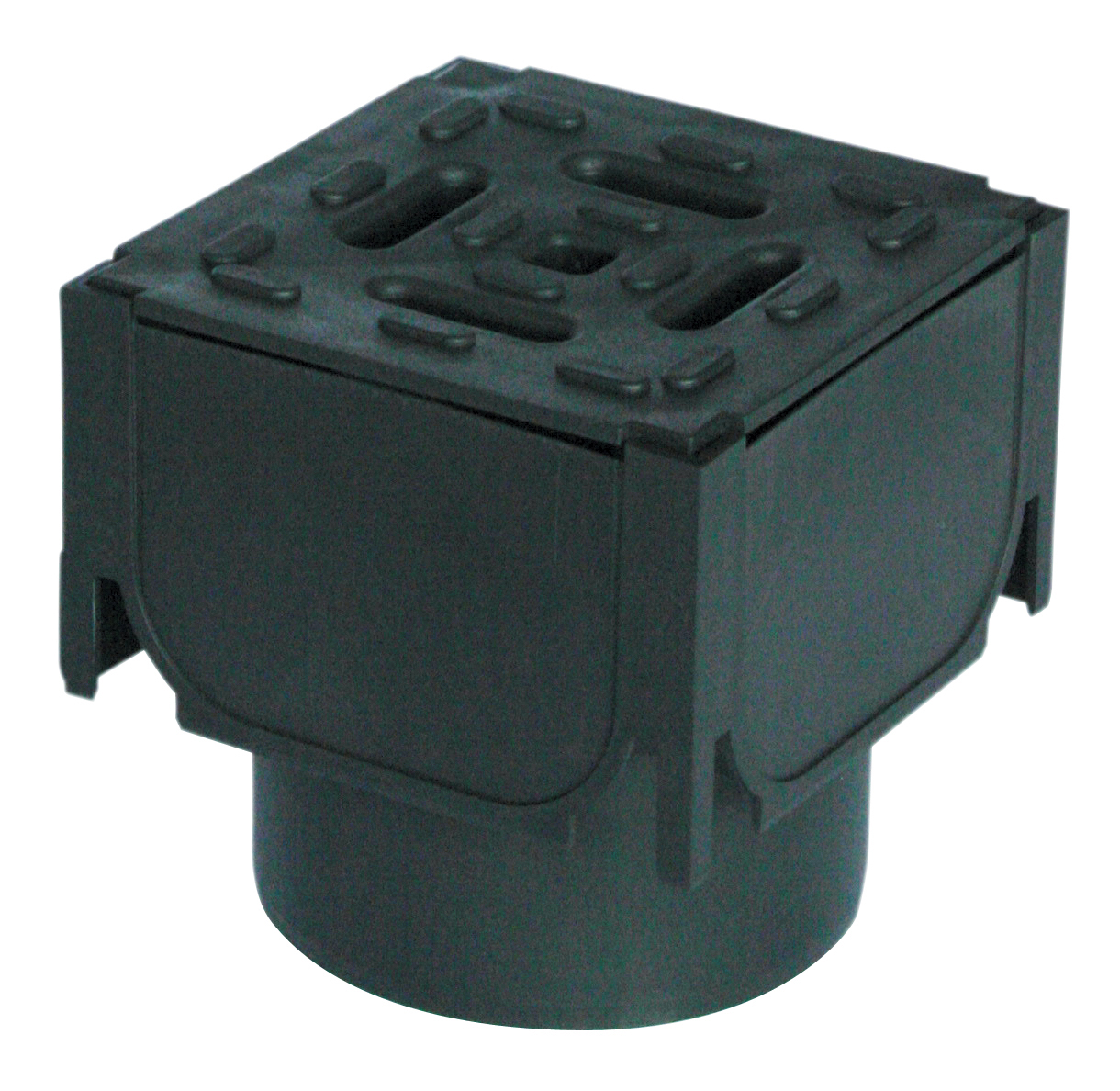 90° Connection
The corner unit is supplied with 4 x solid sides, any of these can be removed to allow rainwater to flow into or through the corner unit. To form a 90° angle you simply cut out the two relevant side sections and clip the HexDrain channel to the corner unit, for a watertight connection please use a suitable sealant.
T-Junction
Exactly the same process as above, just remove an additional side section.
Rainwater Downpipe
If you require a rainwater downpipe to connect directly into the channel install the corner unit under the downpipe, remove the grating and replace with either 65mm square downpipe connector (27123) or 68mm round downpipe connector (27120) then feed the downpipe into the top of the connector. This makes for a neat and aesthetically pleasing connection.
Outlet
By removing the internal base of the corner unit you can connect vertically directly onto 110mm diameter PVC-U underground pipe.
The HexDrain Corner Unit can be installed at any location within a channel run, you may want to install just one as an outlet or multiple units for rainwater downpipes.
Please note at this time there is no other option for the grating, the corner unit is supplied with a black plastic grating only.
Overall Dimensions
Length 125mm x Width 125mm x Depth 125mm (Invert 75mm) Weight 0.20kg per unit.
To view full product details please visit www.aco.co.uk