The HexDrain Sump Unit is designed to be installed in conjunction with either the corner unit or the outlet connector to provide a "catch pit" and a horizontal outlet connection onto 110mm diameter PVC-U underground pipe.
Sump Unit (19558)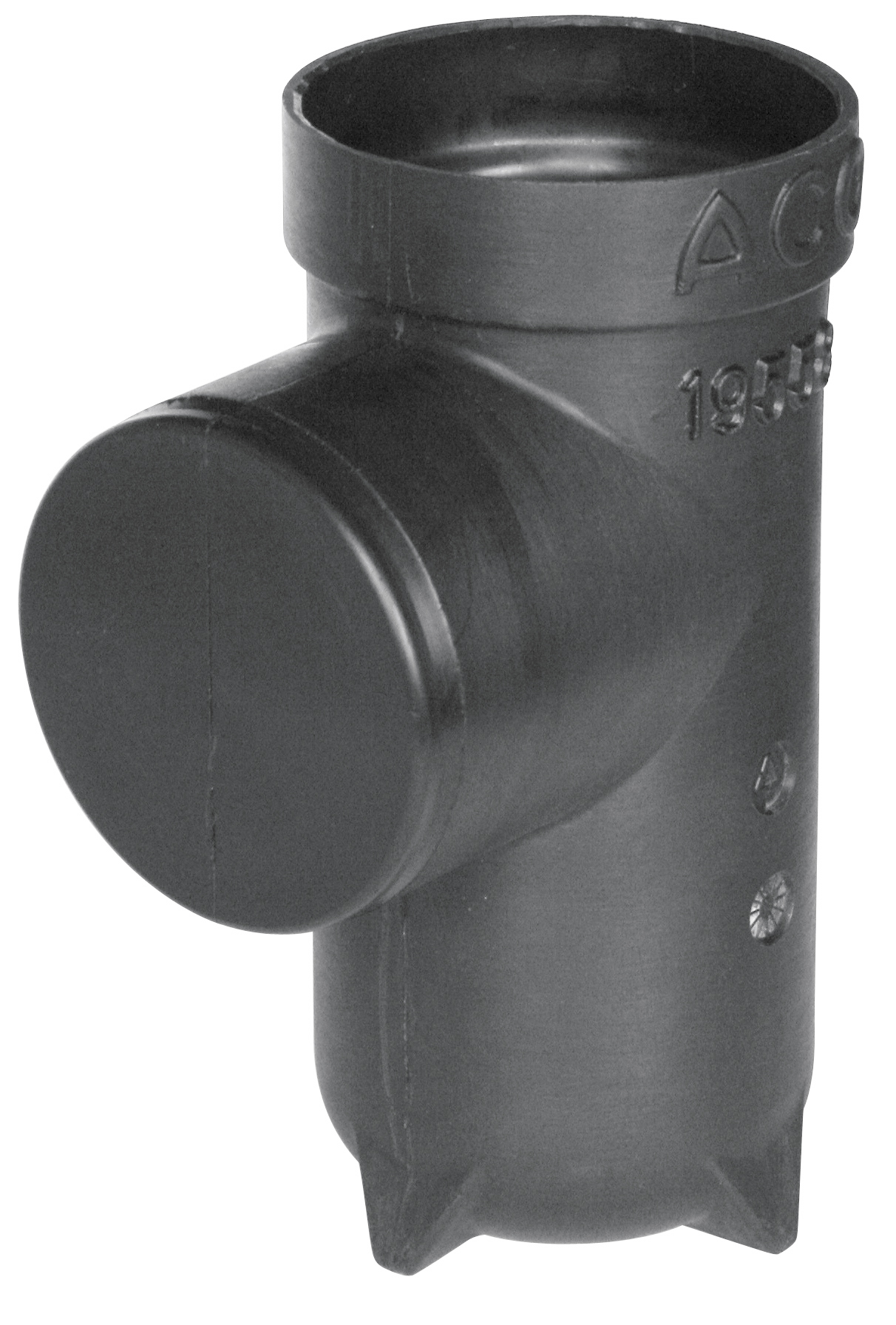 Installed with Corner Unit
If you require a horizontal outlet rather than a vertical connection the sump unit should be used, the sump unit simply connect onto the 110mm diameter spigot at the bottom of the corner unit. To allow the water to enter the sump unit please ensure the internal base of the corner unit has been removed. To outlet from the sump unit simply cut the blank plate off the outlet point and connect to 110mm diameter PVC-U underground pipe. If installed in conjunction with the corner unit you will have maximum access to the sump unit through the 110mm diameter hole in the top to allow for easy removal of silt and general debris by hand.
Installed with Outlet Connector
Each 1m length of HexDrain channel has eight different possible outlet locations in the base, you can choose any of these points to outlet from. Simply cut or hammer out your selected outlet point, the hole is approximately 65mm diameter then using the outlet connector (part of the Accessory Bag 19287) install the connector underneath your chosen outlet underneath the channel, the outlet connector has two locating arms which should connect to the channel, this then provides a vertical connection spigot directly onto the sump unit, the main disadvantage is that your access to the sump unit is restricted to 65mm diameter hole.
Overall Dimensions
Length 174mm x Diameter 118mm x Depth 250mm Weight 0.30kg per unit.
When installed with either of the options shown above the outlet spigot from the sump unit would have an invert depth of 285mm from finished ground level.
Please note the HexDrain Sump Unit is NOT a trapped unit, if you are connecting to a combined system (includes foul water) ACO would strongly recommend installing a "P" Trap onto your outlet pipe to prevent foul smells from backing up within your system.
To view full product details please visit www.aco.co.uk