RainDrain is designed to be suitable for multiple applications, all of them domestic, for example: Patios, Paths, Courtyards, Thresholds and Perimeters, Pedestrian Areas and Garage Thresholds*
(*RainDrain is only applicable for use as a Garage Threshold drain with standard size vehicles such as, Ford Focus, Vauxhall Astra, Seat Ibiza, Honda Civic and similar. HexDrain would not be suitable for use with heavier vehicles such as, 4x4's, SUV's, People Carriers, Vans and similar. RainDrain is NOT suitable for installation within the driveway unless installed with B125 gratings).
For installation details please refer to our article "How to Install RainDrain"
As standard RainDrain is supplied with galvanised steel slotted gratings, see below for details.
Galvanised Steel (47000)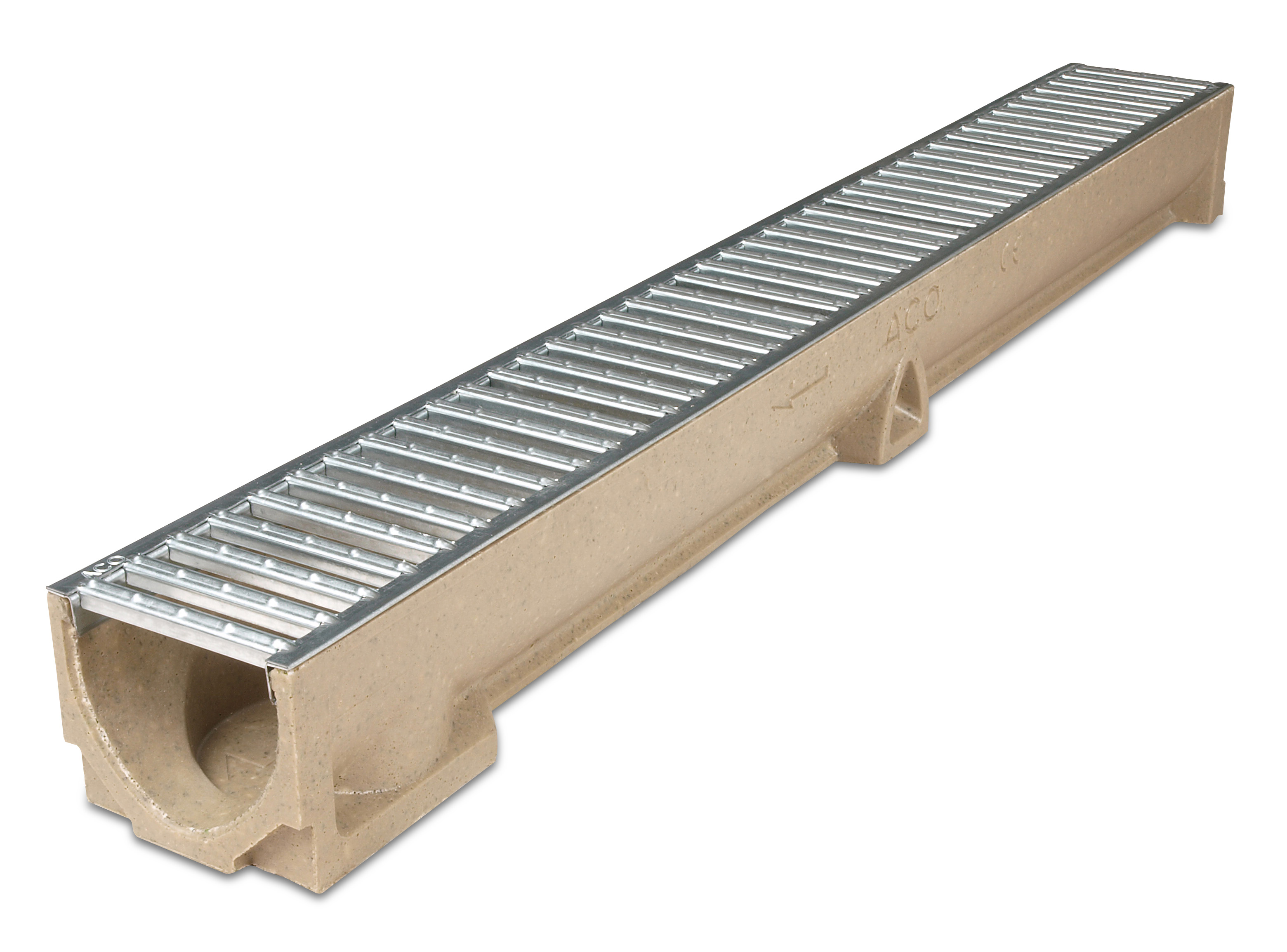 ACO offer seven alternative grating styles which can be installed with RainDrain, details of these can be found in our article "Complete the Look" these include, Black Plastic (A15) Wedge Wire Stainless Steel (A15) Polished Stainless Steel (A15) Anthracite (A15) Antique Iron Heelguard (B125) Intercept Heelguard (B125) and Mosiac Heelguard (B125). Please note if installed with B125 load class gratings ACO RainDrain would have a load classification of B125.
To view full product details please visit www.aco.co.uk