The RainDrain B125 Sump Unit is designed to be installed in conjunction with RainDrain B125 channels to provide a "catch pit" and a horizontal outlet connection onto 110mm diameter PVC-U underground pipe.
Sump Unit (47006)
Installed with Horizontal Foul Air Trap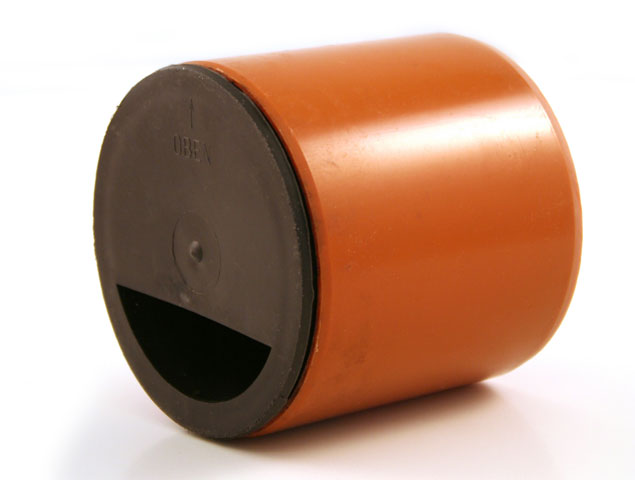 If you require a trapped sump unit because your outlet pipe is connecting to a combined system (includes foul water) ACO would strongly recommend installing a horizontal foul air trap in conjunction with the sump unit. The foul air trap simply pushes into the outlet on the sump unit, your outlet pipe then connects onto the foul air trap using a standard 110mm diameter PVC-U connector. This procedure will prevent foul smells from backing up within your system.
Overall Dimensions
Length 500mm x Diameter 118mm x Depth 303mm Weight 13.60kg per unit.
When installed the outlet spigot from the sump unit would have an invert depth of 275mm from finished ground level.
To view full product details please visit www.aco.co.uk