ACO do not offer a radius or curved channel as part of our MultiDrain channel range, but, by utilising 500mm long junction channels it is possible to create a faceted solution.
Radius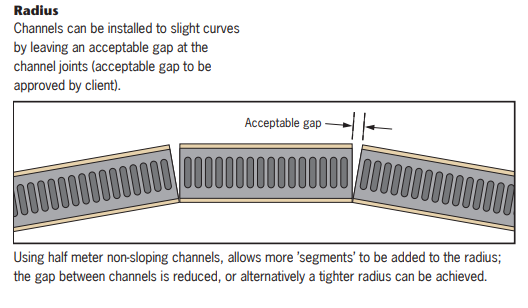 If you are installing MultiDrain channels in a faceted layout to create a radius/curve the maximum acceptable width would be 8-10mm, this gap should be filled using an appropriate sealant such as, Sikaflex 11FC or Geocel 945.
ACO's Technical Support would be happy to confirm the necessary gap width for any radius installations, please contact Technical for advice either using AskACO on our website, or email technical@aco.co.uk or telephone 01462 816666.