ACO offer two downpipe connectors designed to be used in conjunction with the HexDrain corner unit. Please refer to our article "What's the Corner Unit For?" for further details.
To form a neat and aesthetically pleasing connection between a downpipe and the corner unit simply remove the grating from the corner unit and replace with the required size of downpipe connector, the downpipe then simply fits into the top of the connector.
Downpipe Connectors are manufactured from polymer concrete and are only available in a black finish.
Downpipe Connector 65mm Square (27123)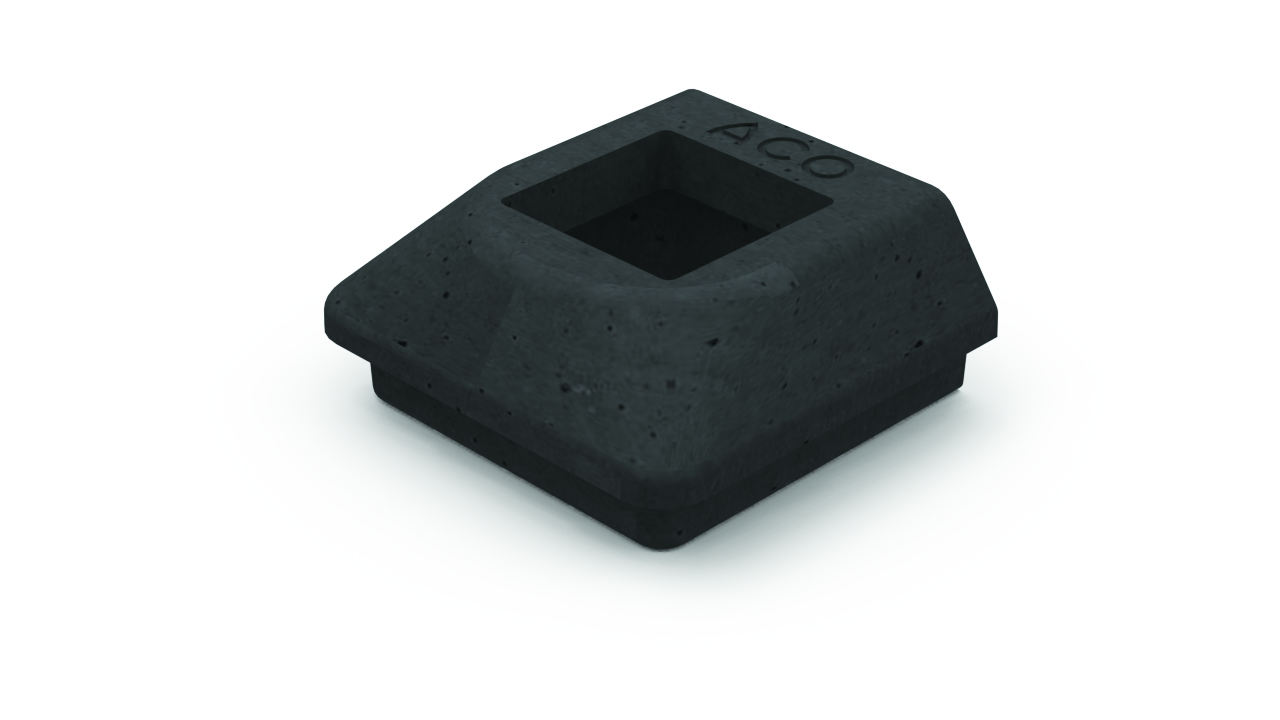 Downpipe Connector 68mm Round (27120)
Overall dimensions length 142mm x width 133mm x depth 48mm
65mm Square (27123) weighs 0.89kg per unit
68mm Round (23170) weighs 0.92kg per unit
To view full product details please visit www.aco.co.uk